The empowered entrepreneur
1:2:1 coaching, healing and mentoring programme
A 1:2:1, 3 -6 months programme for sensitive souls, passionate creatives, conscious entrepreneurs and anyone else who longs to self-actualise, and use their natural gifts, talents and strengths to create something meaningful – for themselves, as well as for the wider world.

Why do so many talented and gifted people live and act below their full potential, especially those who are naturally sensitive, creative or empathic? Why can it be so hard to claim space, get your voice heard, ideas considered or create impact with your soul's message?
Traditional methods of pushing, grinding, hustling and going in a straight line from A to B don't work for many sensitives or creatives. You have to do success in a way that suits your personality and style. This programme is designed to connect you to your strengths, resources and abilities on the one hand, while growing your resilience, assertiveness and influence on the other so that you can create the impact you desire in the world.

Empowerment from the Inside Out
Do you identify with any of these?
You found your passion (or at least parts of it) and now wonder how you can launch and grow a project or business with it
You know you have something to share with the world, but need help defining your exact message or service
You want to have more energy to be able to do the work and activities you love – especially if you work more than one job, look after your family or live with a chronic health condition
You are sensitive, creative and/or care deeply
You are not new to inner work, but now reached a plateau or feel stuck in your life
You long to make a difference in the world – not to prove yourself, but because you know you can and it is a joy to you to communicate to the world that what is meaningful to you
You desire more impact, fullfilment, money, time, freedom, love, joy, ease, peace or similar
You want to bring more of "you" into your work, but don't know how
This programme can help you with:
Gaining clarity around what matters to you, what your strengths and gifts are, what comes naturally to you and how you can use these skills and abilities to their greatest effect
Transitioning into joy- , meaning- and impactful work and projects
Developing an entrepreneurial mindset, just being good at something is not enough to create money with it
Defining and understanding your ideal client and what products or services would help them
Improving your communication with customers, clients, stakeholders, partners and similar
Increasing your visibility, audibility and influence
Becoming more confident and assertive – and with that, able to influence people and circumstances more easily
Understanding the psychology of marketing and sales
Becoming more productive while experiencing less stress and overwhelm
Creating a healthy relationship to money and abundance
Engaging in your work and life with more ease and flow
Attaining greater peace of mind in all areas of your life
Possible outcomes of this programme
A passion turned into a business
A better position or/and pay-rise in an organisation
Feeling at peace leading others
Increased confidence to stand up for what is important to you
Increased confidence to present, ask, pitch, sell, or market yourself
Increased revenue
Recognition as a leader in your industry
A half forgotten passion project finally completed
Feeling more at peace with yourself, others, the world, money and other
Spending more time doing the things that matter to you
Experiencing more fulfillment, joy, ease and flow in work and life
Increased self-awareness
Please note – as this is a new coaching programme, some of the testimonials reflect other coaching experiences clients had with me, not specifically from this programme.
Working with Nicolina felt so effortless and trusting. We explored issues around visibility in my business and stepping more into my online presence. Reflecting back on the work we had done, I noticed that I have been showing up and sharing with so much fun and play everyday since working with her. Thank you so much for helping me fine-tune this aspect of my transition from maternity leave back into my business.
Nicolina is a great and perfect surprise. She is quiet and unassuming in her manner and appearance, but this belies her quite marvellous talent for reaching into the heart of what matters. She patiently listened to my many (17 and counting at the time) projects and dreams, then skillfully and magically drew out of me a fresh perspective that has helped me to organically find my way back to my deepest and truest calling. I continue to be extremely grateful for her insight and subtle touch, and welcome the chance to work with her again soon.
I was feeling quite overwhelmed about taking steps forward in my business/practice, to the point where I felt completely frozen about moving forward. Working with Nicolina has allowed me to understand the tools and resources I already have to work with. I also learned to honour and include my own cycles and life situations into my business plan so that it doesn't feel as overwhelming.
This Programme is for you if you
Identify as an entrepreneur, artist, creative, change-maker, builder of dreams – or simply someone with big enthusiasm to grow something meaningful
You know you have something important to share with the world, but need guidance defining and unleashing it
Believe that outer successes rely on strategy as well as inner transformation
Can't wait to use all of who you are to build something purposeful
Are open to trying new ways of being and behaving in the world
This Programme is not for you if you
Are not open to change
Only want strategy, but no "Inner work"
Have no interest in holistic financial growth
Have no interest in taking aligned action
Are not ready to invest into yourself
The elements of Empowered Success:
Find Your Why.
In the beginning we uncover why you want to go on this journey. What is it that you want to have or make happen that you haven't been able to previously? Do you want to elevate your existing work or business or do you feel called to start something new?
Well-being, Lifestyle choices, Emotional Regulation, Clarity
Here we look at your mental, emotional & physical well-being. How are you showing up – in relation to where you want to go? Do you have clarity and do you find it easy to maintain it? Can you easily generate the energy you need to take action?
Assertiveness, productivity, communication styles, power dynamics
Apart from strengthening your belief in yourself and the causes that matter to you, this element also looks at the practical tools that will allow greater success – like focus, confidence, money & people management.
Moving Beyond, Interdependence, Legacy
This stage expands on the previous ones. This element is about anchoring you and everything you do in something that is bigger than yourself. In this stage we ask "Am I really contributing in the highest and best way?" "If I have a mission or purpose in life – am I living it?"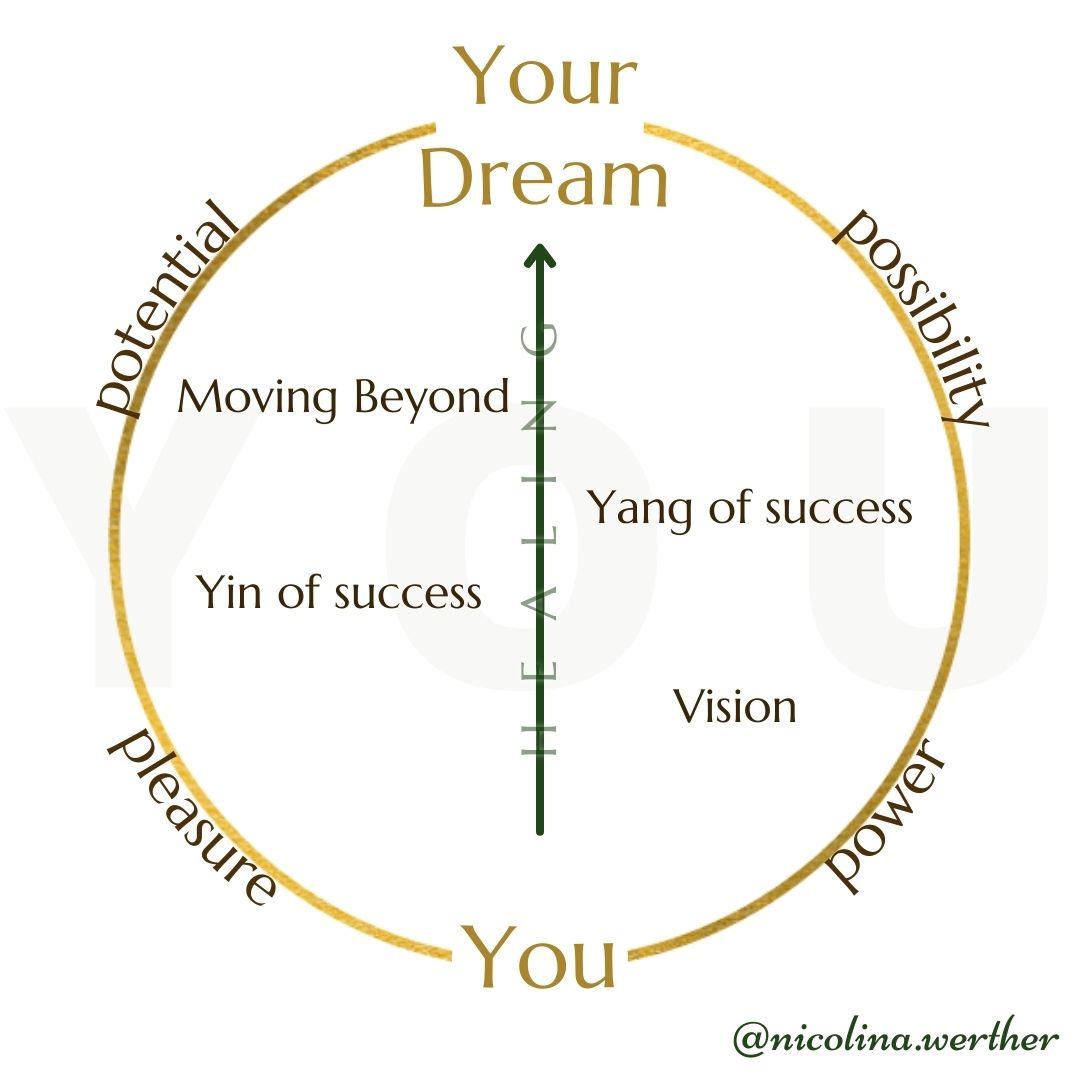 Bigger, Bolder, Braver - YOU
What's included in the programme & What is the Investment:
For Three months:
Preliminary Questionaire – this is almost like a small workbook, helping you focus your thoughts and energy towards the magic you want to make happen.

1x 2h strategy & lift of call – to lay the foundations, define your vision and put the first building blocks into place

9x 90min 1:2:1, or the equivalent in 30min sessions – this is where the magic happens and we will do most of the inner aligning and outer strategising so you always know what to work on and how to do it most effectively. Usually, longer sessions are for diving into your inner world, shorter sessions for practical strategy.
Email or messenger access to me for the duration of the programme – for when you get stuck between sessions, want some extra accountability, or simply want to celebrate a win with me
Bonuses:
Online self-study course: Creative Success – an 8 session course with lots of useful information on how you can make your business or project more successful. It covers the Yin & Yang of success, creating opportunities, the magic of thinking big, overcoming procrastination and much more.
Personalised, recorded meditation-visualisation – my newest addition to the programme. It will help you to reconnect to your vision and inner resources whenever you need to.
Book, video or other self-study recommendations (optional) – Whenever you feel you want to understand something more in depth. Chances are I have come across something that could give you that extra knowledge, helping you progress faster.
Shout out  or interview via my social channels (optional & only if we don't work in the same industry) – an extra boost to your or your product's visibility
Investment: Starting at £1750/~$2350
Nicolina provided a safe place to connect with my vision and remove obstacles that were holding me back. After working together, I witnessed positive and surprising breakthroughs in my daily actions. Things were going smooth and I regained feeling of peace and trust towards people I collaborate with. I would recommend it to everyone who needs support in aligning with their vision, getting insights on required actions or improvements and strengthening manifesting abilities.
It feels like a new chapter of my life is beginning and I am free to dance with creation as universal life force moves through me, magnetizing the people and situations that are meant to be part of this grand orchestration of expansion, living in joyful expression and divine service.
These sessions have helped me persevere through the drama of getting divorced and to pursue my dreams. I re-started my podcast, I promote it shamelessly now and have no fear when it comes to facing any obstacles. I accept love now and feel I deserve to succeed. Those shifts in my mindset are thanks to Nicolina. I no longer feel stress in my shoulders or the gut-wrenching feeling when I'm nervous.
Hi, I am Nicolina. Trauma-informed success coach, intuitive business guide, embodiment facilitator and mentor to those who are ready to embrace their full selves and use their essence as a forth for good in the world.
I have a background in the performing arts and events and have studied personal and professional transformation for more than a decade – including coaching psychology, neuroscience, spiritual teachings, intuitive healing (Sacred Star Embodiment, ThetaHealing®, Reiki), mindfulness and constellation work. I have been self employed for almost all of my life.
In this coaching and mentoring programme, I combine my experience of deep transformational change, with entrepreneurial and leadership skills for the sensitive or creative person.
My own journey of growth and transformation has always been fueled by my desire to engage in meaningful and fulfilling work, while bringing more of me alive and in a healthy relation with life in the process.
I have helped highly sensitive people to transition into lines of work that suit their personalities, taught shy and introverted individuals the skills to take more space and stage, turned dreamers into visionaries, able to connect their ideas (head) to actions (body) and communicate their ideas and aspirations effectively, helped the super smart to ground themselves (they tend to live a little way from their bodies), the "too kind" to become assertive, the quiet ones to be heard, gentle leaders to lead with more ease and joy, and the ambitious, mysterious, introverted and shy ones to find their voice.
It is my mission to make sure that your deepest desires are heard and acted upon. If we go for what truly lights us up, we get most alive, positively impacting our life as well as the lives of those around us and allowing us to move through difficult times with relative ease and grace.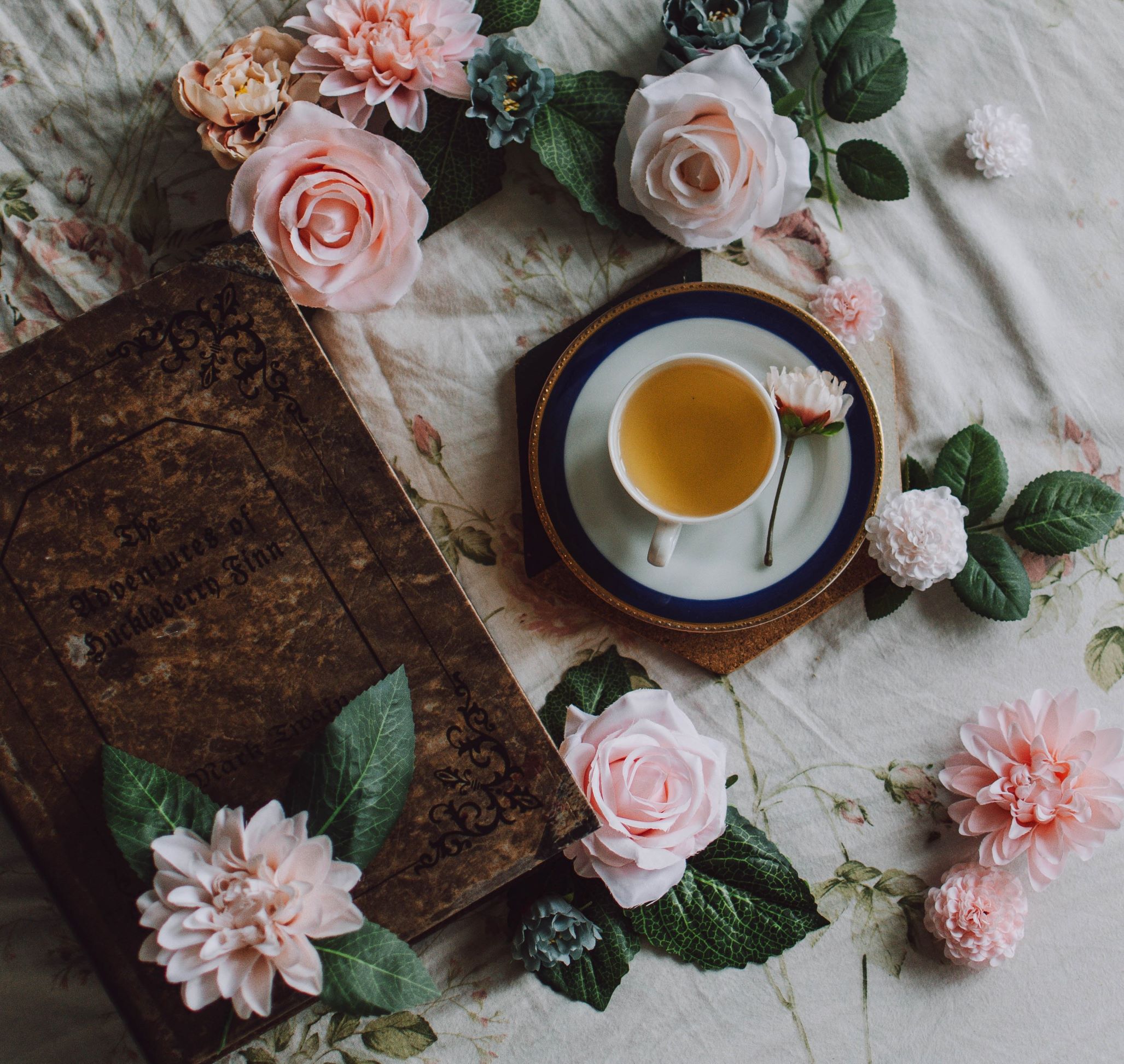 Yes, I'm In! What's next?
This programme is a very special journey only suitable for some. Please fill out the application form so I can get an idea about who you are and what you might be needing at this point in your life. If I think this programme is right for you, I will invite you to a chemistry call where you can ask any remaining questions and answer some of ours.
I am looking forward to connecting with you.
Be

able to create products or services which are aligned with my values and message

Turn my passion into a project or business

Be able to lead others more easily

Get more done in less time and with less effort

Feel more at ease with myself and with my work

Feel like I am contributing to the world in a meaning- and impactful way

Feel fulfilled in all areas of my life

Be able to live off my soul's work